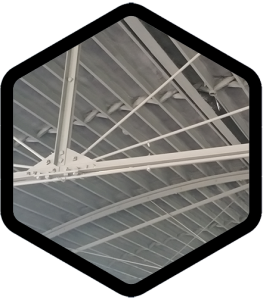 Pole Barns
Pole barns are unique in many ways. At The Spray Foam Works, Inc, we consider all of the variables when making insulating recommendations.
Steel buildings (pole barns) are more susceptible to sweating with the changing of temperatures than other structures. By spraying foam insulation directly onto the tin, we eliminate any moisture build up between the framing and steel panels. Moisture is a main cause of decomposition of a structure. By preventing the moisture build up, you help protect your investment against decomposition.
Pole barns also come in an endless variety of shapes and sizes. Since spray foam is so well suited for non-uniform areas and unique structures, it's an excellent choice for steel buildings.
If you would like to know more about insulating your pole barn, contact us today for a complementary consultation! Simply use the form on the right to contact us today!