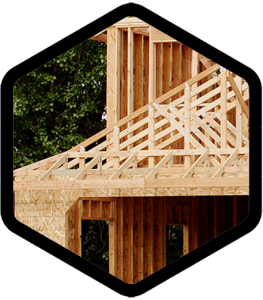 New Construction
Benefits of Hiring and Insulating Expert During Construction
Insulation is one of the most important parts of a new build. Unfortunately, not all builders put an emphasis on a proper insulating plan. If those important corners are cut, new homeowners can experience higher than necessary energy bills and even an uncomfortable living environment. Sprayfoam Works works together with builders to ensure those corners are not cut. If you suspect your builder isn't paying as close of attention to insulating as necessary, contact the experts at Sprayfoam Works and we'll make certain that all aspects of your new home's insulation are taken care of properly and efficiently.
Building Codes
Building codes change frequently and, in addition, there is an ever-growing number of advancements in building science. Even with a new build, a homeowner should understand the latest codes and advancements in building science. When it comes to insulating, if you're not familiar with the latest information, ask an expert… ask Sprayfoam Works!
If you would like to discuss the insulation in your new build, please use our online contact form (preferred) or you can email our owner, Aaron Hastings, directly at aaron [at] thesprayfoamworks.com. You may also call or text: (608) 279-0088.